Content Writing Mistakes Almost Every Startup Entrepreneur Makes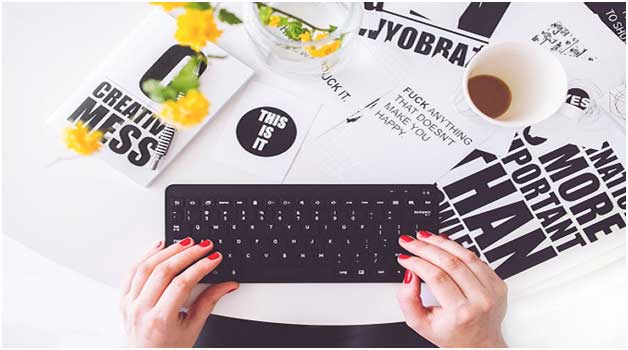 Dedicated startup entrepreneurs, including content writers, work hard to turn their dream into a reality. As an experienced marketing professional will confess, content writing is the most important tool when it comes to spreading the word about a startup. It is important to learn how to leverage the power of content to publicize your startup. Many websites offer useful tips on content writing and research paper ideas, which will help you avoid the common content writing mistakes, almost every startup entrepreneur makes.
Common Content Writing Mistakes
You may be planning to publish it in your marketing emails, website, or even an authoritative media outlet. Whichever the case, it is easy to commit terrible mistakes that can nullify all your previous efforts. Anyone can make mistakes because they are part of life; fortunately, erasers are part of life as well.
Therefore, you can always take certain measures to rectify your mistakes and improve your content writing skills. The first thing you need to do, which is a no-brainer, is to identify the common content writing mistakes, almost every startup entrepreneur makes. Avoiding these mistakes will help you stand out from the countless low-quality articles, blogs, and company sites that people stumble upon every day.
Fortunately, avoiding the writing mistakes outlined below is easier than most people think. You can easily take your content writing skills from adequate to exceptional. Some of the most common blunders you might make when writing content include:
1. Failing to Pitch your Idea in the Introduction Section
When you neglect or forget to give a pitch of your proposal or idea in the introduction section, many visitors to your site will simply exit your site and look for a more promising hit. Most people tend to look for interesting information in the first part of an article or blog. They will only scroll down and read further if the introduction section captures their interest. You need to catch the attention of your readers using the first few lines of your content.
2. Using an Overly Casual and Unprofessional Tone
Everyone likes to feel respected; therefore, when writing content, you need to remember the importance of giving value to your audience. Your readers will give you their valuable time and consideration in return if you give them value. You need to hold on to certain norms and formalities throughout your content to keep your readers interested, which includes stating things in a simple, easy-to-understand manner.
3. Failing to Edit your Work
It is important to set some time aside to edit your content. Before doing this, however, give it some time and work on it again with a new sense of insight, perspective, and curiosity. Few people love the task of editing; however, it can help you transform something good into something outstanding.
4. Failing to Conduct Adequate Research
Without adequate research information, even the best writer in the world will fail to make the right impression on readers. Most people are more interested in the evidence, data, extensiveness of studies, and other relevant information, rather than your personal opinions.
5. Failing to Understand your Audience
Great content writers tend to be good students of their readers, as well. Excellent writing, essentially, is the ability to connect with your audience in a meaningful way. Therefore, you need to get in your readers' heads to understand what motivates them and what they are hoping to gain from your content. Before writing a single word, do some research on your potential readers and find the best way to meet their needs.
The Internet depends on high-quality content, which is why it is important to deliver. As a content writer, you cannot just type a few simple words on a page and congratulate yourself on a job well done. Content writing is an art that requires focus and finesse, no matter where you plan to publish the content you wrote.